Tom Poussart
In November 2014 I retired from the Federal Aviation Administration. As a computer systems analyst, I worked with multiple teams to provide hardware and software support on various Automated Air Traffic Control systems used in our country. The last ten years I led a team that maintained hundreds of air traffic control systems. My job involved preparing budgets for upper management, purchasing equipment, authorizing contract procurements, developing and installing system modifications and providing on-site technical support.
My electronics career started in high school, working part-time at a 2-way radio repair company. After electronics technical school, I started working for the Philadelphia Naval Shipyard installing and repairing radar, communications and computer systems on naval ships. I then worked for the Naval Reserve Readiness Command managing repair and procurement of electronic equipment and shipboard system simulators. At the Naval Electronic Systems Command in Philadelphia I developed, tested, installed and repaired mainframe computer systems onboard large naval ships. When the Philadelphia Naval Shipyard closed, I obtained the job at the FAA Technical Center in Pomona, NJ.
As an enlisted member of the New Jersey Air National Guard, I provided maintenance and repair of jet fighter bombing computers and gun-sights. I also served with the New Jersey Army National Guard as a computer operator for a mobile artillery battery. When I lived in Berlin Township NJ, I volunteered and ran the local Town Watch program for the police department.
After vacationing "down the shore" for many years, my wife and I discovered Villas and the Cox Hall Creek Wildlife Management Area. When we both retired, we moved to Villas. We enjoy all the different wildlife areas. I volunteer with Habitat for Humanity and helped build their ReStore in Cape May Court House and a three-bedroom house in Whitesboro for a young family of five. I look forward to helping with the next house this summer. My wife and I are also volunteers and supporters of Family Promise. I'm a member of the Cape May County Amateur Radio Club, and in my free time I enjoy working outside in the yard, tinkering in my shop, working on my model railroad, and bird watching in all the great wildlife areas in Cape May County.
You can contact me at tom4ward2@gmail.com or call me at 856-885-0907.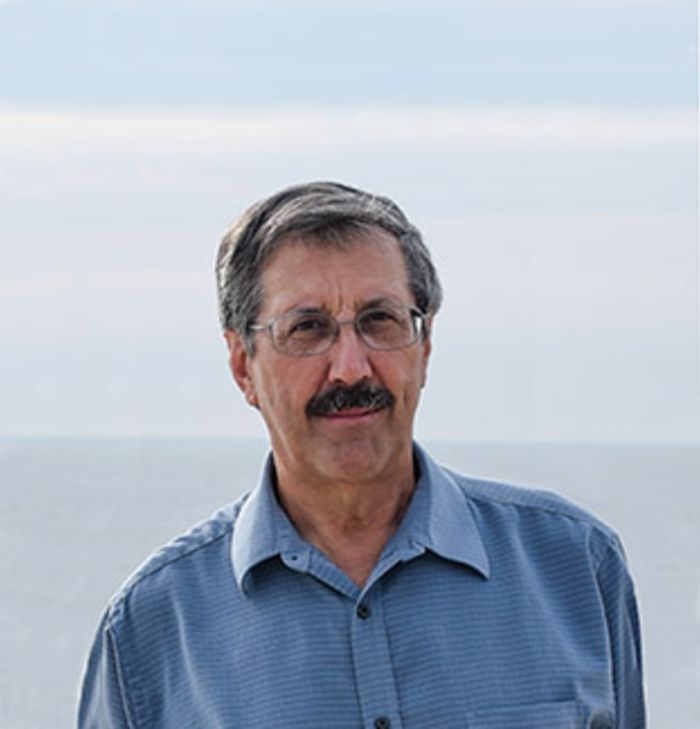 Why Vote for Tom Poussart
for 2nd Ward Councilman?
Since retiring and moving to Villas in November 2015, my family has met so many friendly people who care about community. We began attending town council meetings, reviewing the town's website, and reading the local newspapers about various ongoing projects in Lower Township. We were disappointed about the lack of information available to residents and decided to get involved. We joined the local Democratic Club as a way to learn even more about the community.
We have learned a lot but also discovered that oftentimes the residents lack critical information about ongoing projects. For example, plans are underway for an aquatic center at the airport. But questions remain: Do the residents really want it? How much will it cost and where will the money come from for its maintenance?
Another project is the evaluation of the dumping of dredged material on the bay coastline. Will this reduce the cost of flood insurance? Will there be any health risks?
The improvements at the airport have been terrific. I'll continue to encourage new businesses to come because the jobs they'll create will help our township. Some paths connecting the museums and businesses, attractive umbrella shaded picnic areas, comfort stations, and bike racks could make the airport an even more beautiful attraction for both visitors and residents.
Support for our police, fire and other emergency personnel will always be my top priority. We need to do more to help residents with drug abuse issues. The homeless in our township also need our help. That's why my wife and I volunteer for Family Promise. There are organizations that provide assistance, but additional volunteers and funds are always needed.
Protecting our environment is a great concern. I'll work to preserve wildlife areas and protect our coastline. I'd like to expand our townships recycling efforts to include all electronics and plastic bags, as well as reduce the amount of plastic used.
I'll work hard so that our tax dollars are not wasted on no bid contracts or projects we don't want. I'll work to make sure our taxes are kept as low as possible, but that we maintain our essential services.
As your town councilman I will keep you informed and vote the way you tell me. I promise to work for you!